AFileLogic™
FileLogic™ is a document management system that digitizes, archives, stores, and retrieves documents. It is built on a robust IT platform for turning paper documents into digital data and document, securely store data, documents, control access to data and documents based on data classification, security clearance based on least privileged access. FileLogic improves operational efficiency, reduces cost, and increases revenue stream. Simply stated, it is a tool to accelerate digital transformation.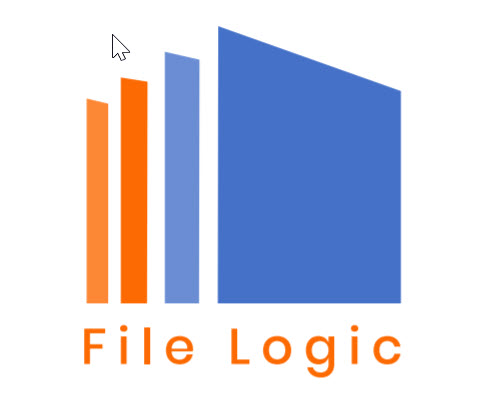 The benefits of AFileLogic to an organization include data digitization — digital transformation is not possible without digital data. AFileLogic accelerates digital transformation by converting data from paper, even images of documents, to digital using OCR and WYSIWYG technologies
AFileLogic creates metadata for digitized documents to enhance document search and retrieval and securely store metadata and digitized documents with the world's leading database management system by the world's leading technology company. The database platform is backed by the full might of Microsoft.
AFileLogic is a process automation platform that automates mundane manual data entry using RPA technology. Let robots perform data entry and free your staff to focus on more creative and productive activities. Automate report generation and distribution using scheduled tasks and empower your rank-n-file management to make informed and better decisions.
AFileLogic offers best in class access control built best practices including least privileged access to data that is controlled via strict security scheme based on data classification and security clearance levels (Public, Confidential, Restricted, and Secret).
Easily access data and documents from anywhere, anytime, and from any device. Rest easy knowing that your data is protected at rest and in-transit with industry standard encryption algorithm.
AFileLogic offers other optional security features, including multifactor authentication (MFA) to prevent cybercrime by making sure users are who they claim to be and strong password requirements (complex password with configurable frequent attestation).